Building brake kits since 2004, mostly for the 1982-92 F bodies, I have ran across probably hundreds of rotors that were to be hubs but just did not make the cut.  Yes, defecting rotor candidates seemed like a daily ritual.   Now and again I would stumble onto a good pallet of perfectly machined problem free rotors, rare but nice when it happens.  As you can imagine I stand in front of the lathe quite a bit.   Many times because the process became so mechanical and robotic I found my self thinking of why do I not have my own hubs?  it would end the time I stand here and I could put out a product with all the attributes that would compliment the kits I produce.   Opportunity presents itself rarely,  when it does however you need to take advantage of it.   Luckily I happened to run across an engineer looking to make some parts with his new CNC machine,  saving grace is he can design as well!   SO begins the journey.
Many nights and several scrapped parts started to reveal how steep of a learning curve this was going to be.  Tooling the machine, finding the correct inch per minute cutting speed, adjusting the tooling paths, finding the limits of your sanity is what has been accomplished.    I have learned what we want in the product(s)  yes, not only are we looking to release a hub for our first love the 1982-92 Camaro and Firebird platform, we also wanted to implement some of the design cues to the 1st gen AFX Short spindle conversion hubs.  Without going into great detail, the major changes to the stock part equivalents are the proto types have larger bearings, made of billet t6061 aluminum, offer an extended register for centering not only the extra rotor now living on the hub but also to allow your wheel to have ample room to register on the hub as well.    We have several sets out on the road already but producing them on a one on one basis is torturing.   While we re-group and possibly look for a facility to produce these for us, here are some pics of the products we intend to offer.  Comments welcomed!
3RD Gen Billet Hub Using set 3 outboard bearings w/extended register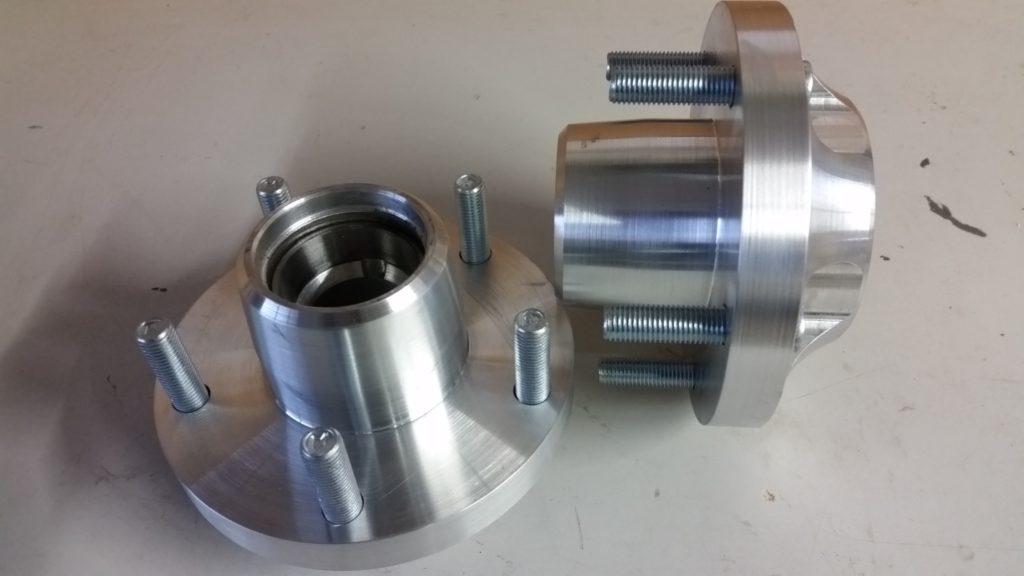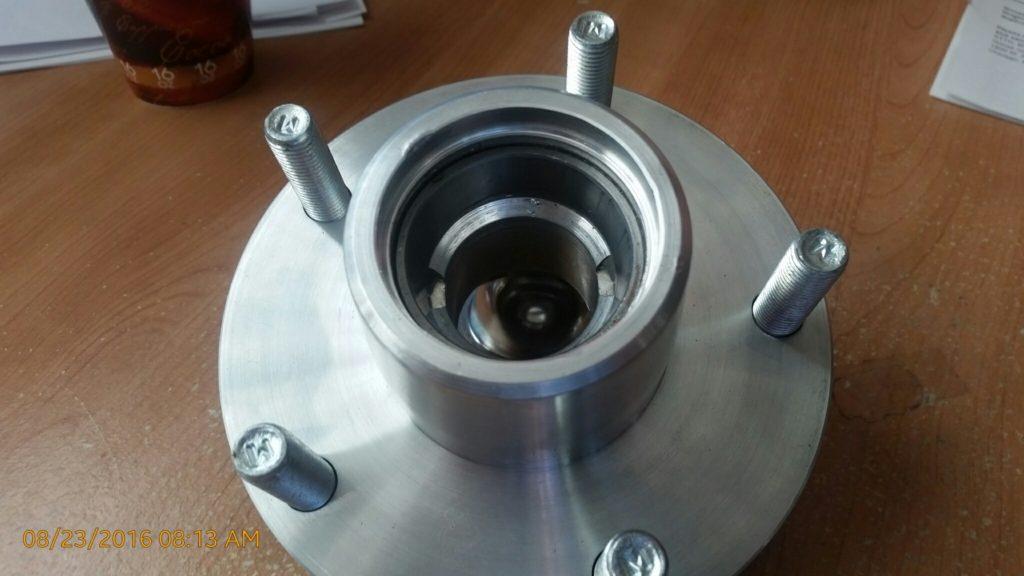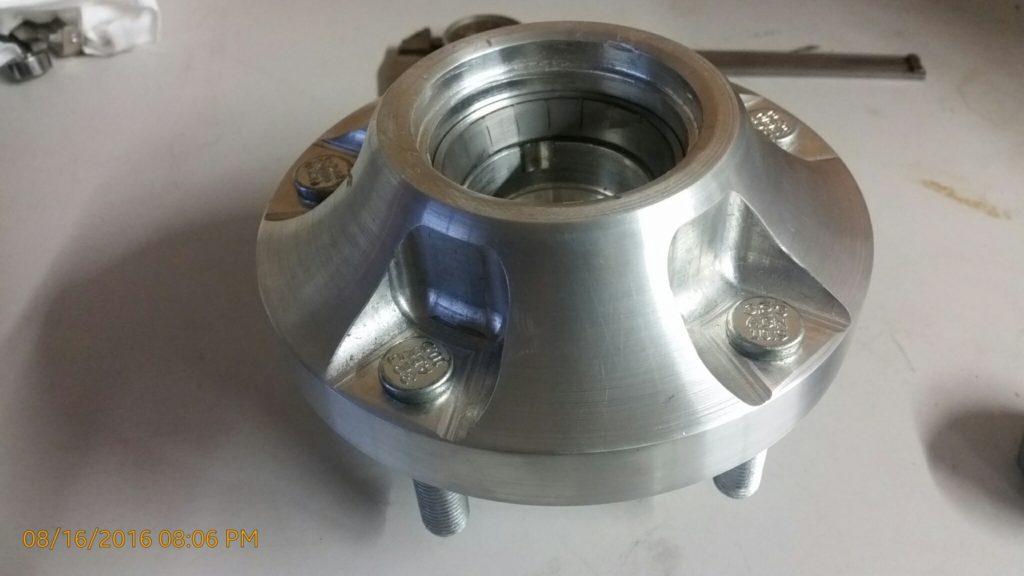 Our version 1.0 1st gen (afx spindle) modeled after the drum hub but with larger bearing and extended register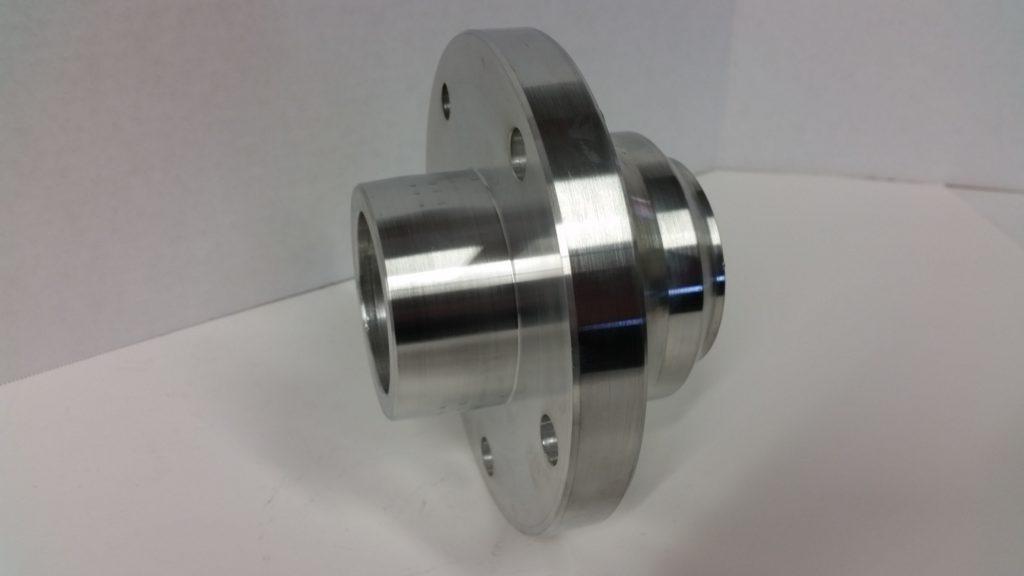 the bearing size increase, bigger is better !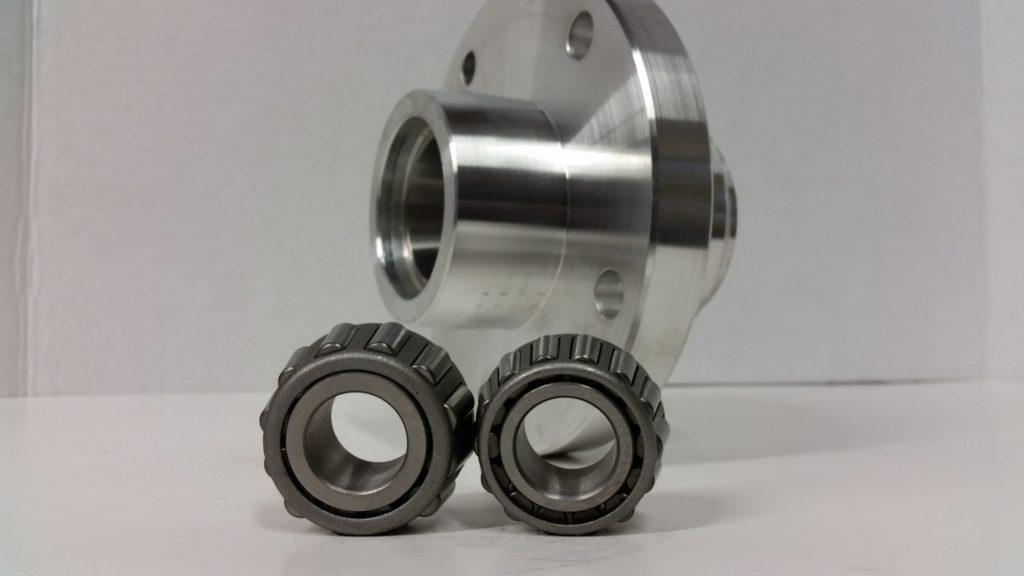 Updates coming
And here is a update  (3/15/17)
version 2:  Major changes….we decided to adjust the rear side of the hub contour and flatten out the bearing seal area.  The front nose area aft of the register was tapered a bit more aggressively.   We also decided to improve on the knock-out reliefs so they were more accessible with a rounded bottom and also 4 of them vs 3.    Some other small tweaks were with the outer race depth and deck height of the rotor flange area.  We also ran them to the tapper for the thread in 1/2 studs.  Getting closer.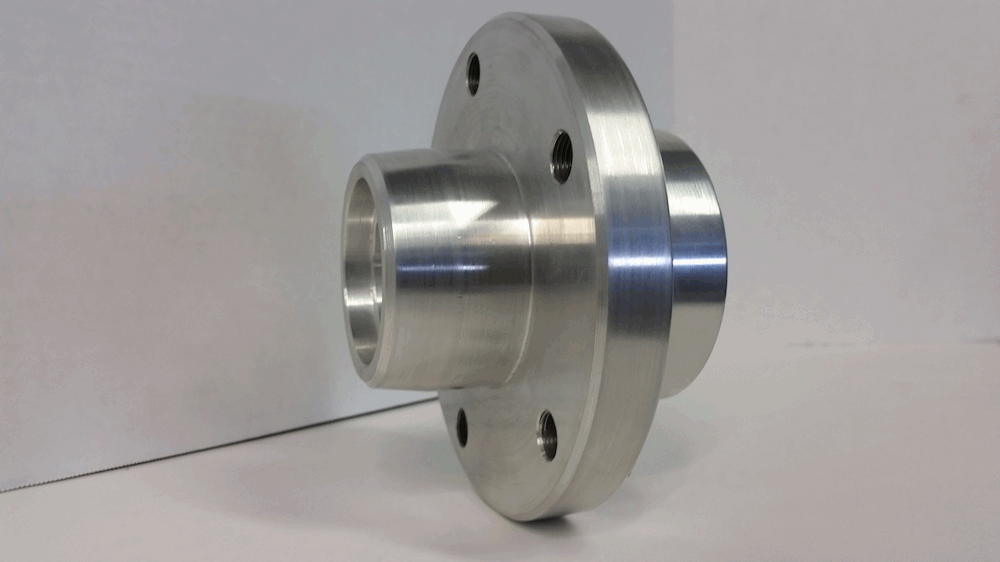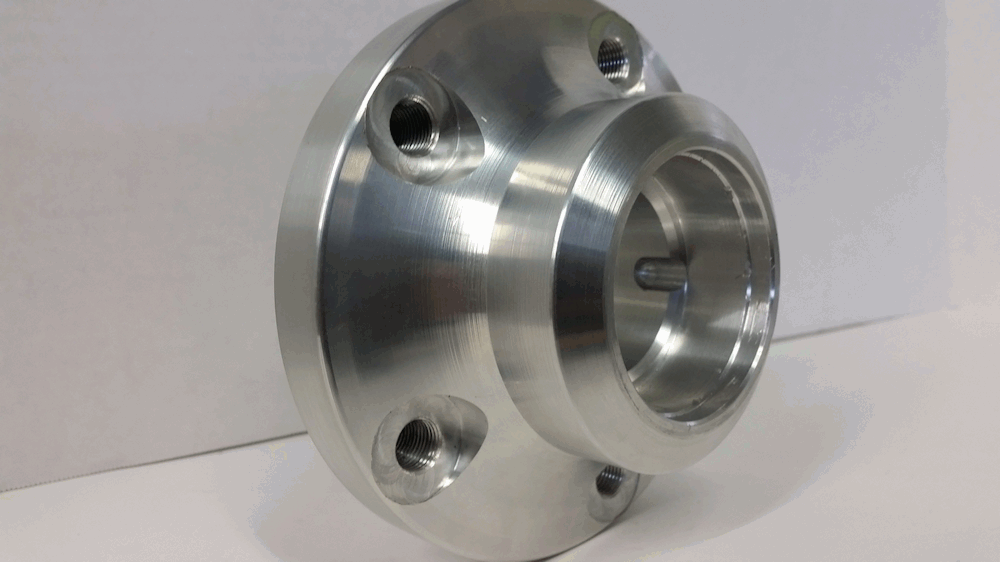 and here is a close up of the inside details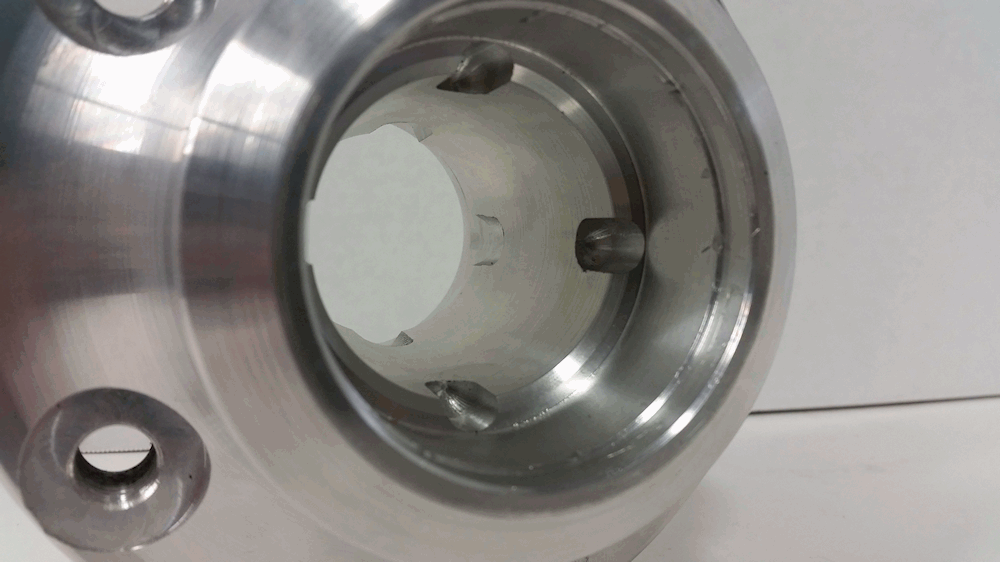 Update 4-29-17
We have started producing the 1964-72 drum hubs, now limited availability!!