Description
Due Back in Stock  7.1.19 !!
Designed to replace the OE drum hub, this billet aluminum T6-6061 edition has many advancements you wont find in any other hub.  Our in house designed hub was created to compliment our type of brake upgrades ( factory late model )   This hub set features thick webbing to support the flange, which is a generous .700 thick.   The register to center the rotor has also been extended to allow more pilot for your wheels versus a regular drum hub which offers very little after stacking a rotor onto it.   The inside of the hub features generous reliefs to allow easy bearing race replacements.  The completely redesigned heavy duty hub also features a larger outboard bearing, making this hub a real performance upgrade.  Standard inboard bearings and seals are retained.  A later model dust cap has also been fitted to this new hub design.   Screw in 1/2-20 ARP studs are standard with a 3″ inch length.   Weight is also reduced to just 3 pounds 6 oz`s per hub.  These custom hubs are designed to work with all of our conversion kits for the short spindle disk or drum factory or aftermarket spindles.   These are small run and availability is limited.
What`s included?
Billet Hub pair
Races installed
ARP studs 1/2-20
Special oversized outboard bearings
What else is needed?
Inboard bearings (set6)
Grease seals (stock)
Dust caps 618-102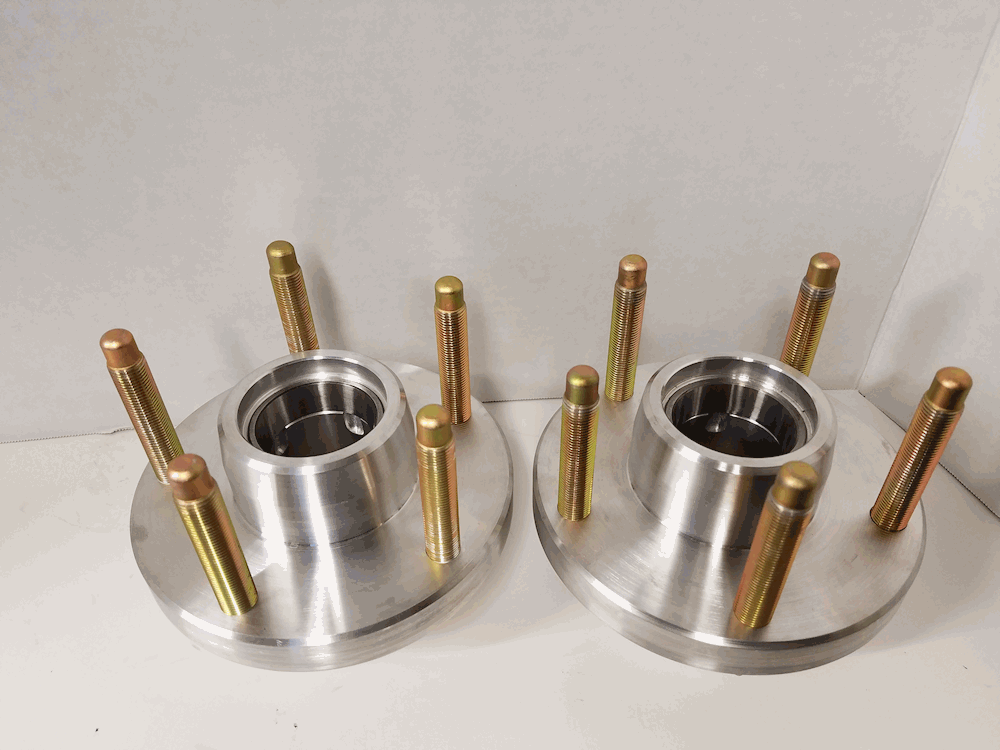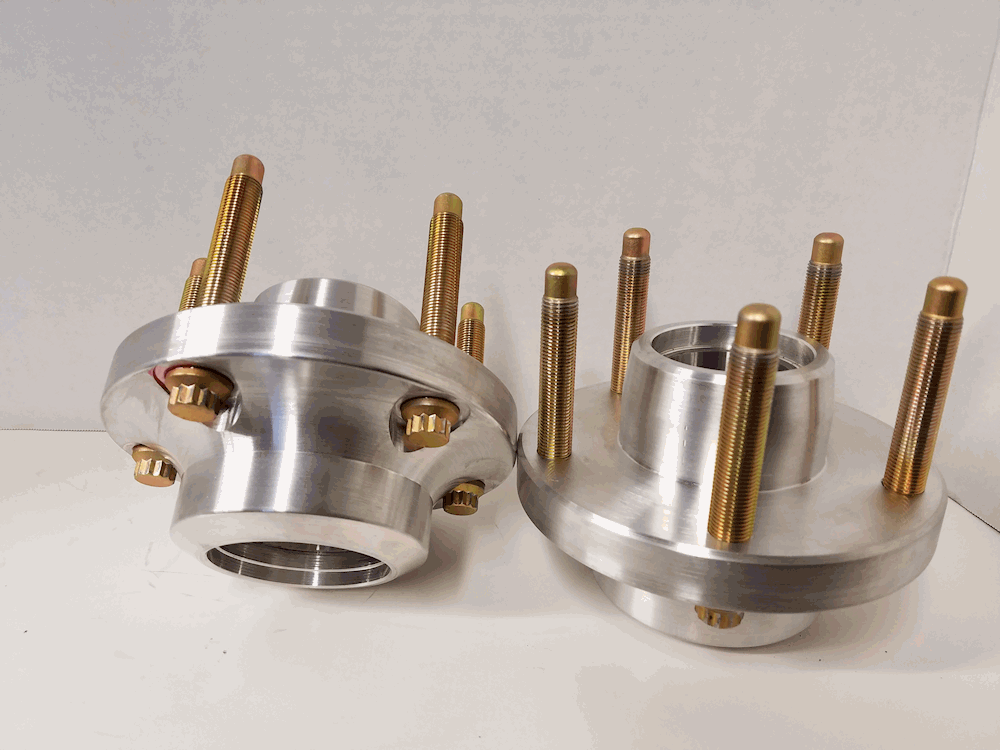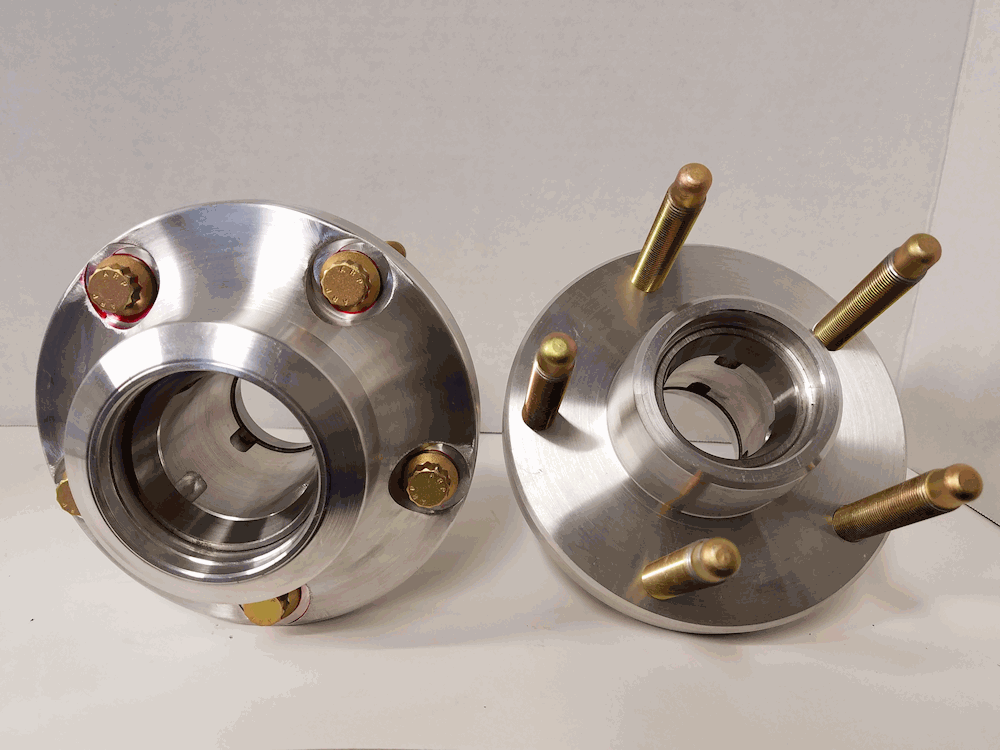 We are very happy to finally bring these to market after a long development period, read about it here http://bigbrakeupgrade.com/2017/03/26/billet-hub-project/
If these are out of stock just email us for a estimate on availability !